Istanbul New Airport Car Rental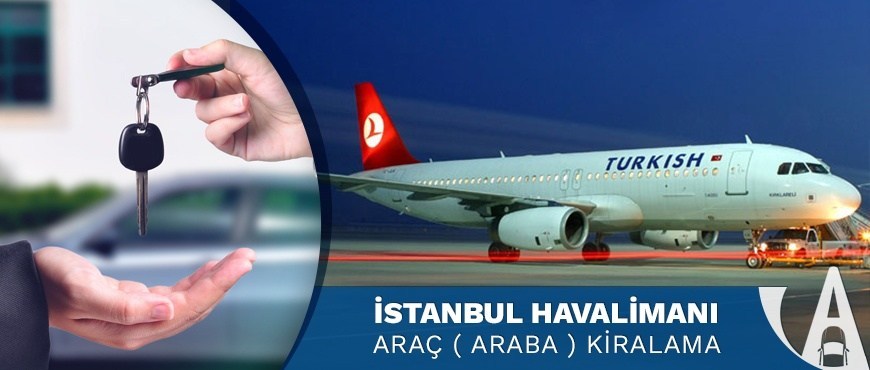 Istanbul New Airport Car Rental
As people's living conditions improve, their expectations from all kinds of services increase. The car rental industry is constantly developing in order to meet the increasing expectations of people. We have many years of experience in the Istanbul airport car rental industry. With the experience we have, we strive to provide the highest quality, safe and comfortable service to our customers. We become a solution partner for our customers in Istanbul New Airport car rental. Thanks to our rich vehicle fleet, we can respond to all kinds of vehicle needs in a short time. Our services; economic, VIP and corporate car rental area. As we provide the highest quality service in all of these different segments, we work with experienced personnel in all of them.
Istanbul Airport Car Rental
Our customers coming to the airport can get service from us on their way back from here. In addition, we help our customers to go to the airport. While one person can benefit from our cars, several people can also benefit from our comfortable service. However, we provide service to our customer with a car that suits his needs.
Istanbul Airport VIP Car Rental
We offer the same quality service that we offer to our individual customers to our corporate customers. We step in when our customers want to make their guests comfortable in Turkey for reasons such as a panel, conference or organization. We pick up our customer's guests from the airport and take them to their accommodation. We provide our VIP car rental service with vehicles with special interior equipment. All of the vehicles are air-conditioned and the seats are leather upholstered. Every detail has been thought of by us so that our customers can have a pleasant journey to their destination. We offer the same quality service to our individual economy class passengers or upper segment passengers.
Istanbul Airport Secure Car Rental
We routinely maintain our vehicles. In addition, our vehicles, which are regularly washed inside and out, offer our customers a hygienic environment. As well as the quality of our cars, the fact that our staff is expert and professional is an issue that we care about. All of our staff are experienced in their field. Our friendly employees, who take care of their personal care, make an effort to ensure that our customers travel safely. Quality and well-maintained cars, expert and friendly staff make us special. But that's not all. In addition to these, we also have a corporate image that we value. For this reason, we are always working for the better.
Istanbul New Airport Car Rental